The Team That Drives Your Success
Our team is passionate about data science, e-commerce, and delivering what we promise. Always moving forward, we are dedicated to setting a new standard for brand performance on today's most competitive digital marketplaces.
Your Partners In Growth
Our team includes seasoned e-commerce and data experts with proven track records of delivering results for brands on Amazon and digital retail marketplaces.
John T. Shea
CEO and Founder
A thought leader in e-commerce and digital marketing, John has spent the past 15 years advising brands and retailers on how to adapt to changing consumer behaviors. Whether it was working on search advertising at Google in the 2000s, programmatic advertising at Criteo in the 2010s or marketplace platforms at Momentum Commerce today, the common thread to all of John's work has been organizing powerful teams to help brands use statistics, automation, and data-driven decision making to grow sales and win share. John lives in Newton, MA, with his partner Danielle and their two sons, Rory and Rafferty.
Molly Doe
Vice President, Client Development
Molly has spent her entire career in e-commerce, focused on client management and business development. Based on her deep experience, she understands the challenges partners face and what they need to achieve their business goals. Molly thrives on building connections and approaches every situation as an opportunity. In her previous roles at Criteo and Teikametrics, Molly delivered strong results for some of the largest manufacturers and most disruptive DTC brands in the industry, including LEGO, Purina, Brooklinen, 23andMe, and Everlane. Molly resides in Naples, FL.
Patrick Callahan
Senior Director, Client Development
Patrick joins Momentum Commerce with 13 years of experience in growing brands through search and display advertising. He has formerly led client-facing teams at Teikametrics and Criteo. For Patrick, the most satisfying part of client development is working collaboratively across teams both externally and internally. Building lasting client partnerships is at the core of his work, allowing him to help brands pursue ambitious goals and KPIs. Combining data science, engineering, marketing strategy, and creative services, Patrick has a proven track record of unlocking outsized growth and impact, ranging from retailers Wish.com and Bon-Ton Stores; to manufacturer brands Dickies and Clarks; and DTC brands Warby Parker and Nutrafol. Patrick, a lifelong Massachusetts resident, currently lives in South Boston.
Ryan Walker
Vice President, Operations
Ryan was first exposed to selling and advertising on Amazon while on the client side at an educational book publisher. He went on to build advertising service and strategy teams at Criteo and Teikametrics. His current role focuses on supporting the largest digital retail brands and owners with strategic consulting services as well as brand audits and diligence. Ryan and his teams have managed more than $300M in cumulative ad spend while maximizing brand control and profitability. He enjoys setting OKRs for his hobbies and strongly believes commas should only be used when writing lists. Ryan lives in Boston with his wife, Elizabeth, and their Golden Retriever.
Caitlin Charron
Head of People
Caitlin's love of marketing led her to begin a career in e-commerce 10 years ago. Starting on the agency and vendor side, she advised brands like Boeing, Clarks, FedEx, National Geographic, and New Balance, allowing her to build long-term, strategic relationships focused on holistic performance. To truly understand what it means to be a client, she joined J. Jill and Talbots' e-commerce teams, where she strategized and executed across all marketing touchpoints, including digital, print, and in-store. Caitlin, an avid golf and tennis player, lives in Birmingham, MI, with her three kids, Colette, Nathalie, and Julien.
Bill Huertas
Vice President, Engineering
Bill has been building innovative digital marketing solutions to connect brands with audiences since the 2000s. Through search, audience, and data platforms, native integrations, hyper-personalization, or marketplace optimization, Bill has driven growth for brands and content creators alike, such as Yahoo, LEGO, and Microsoft. A problem solver, above all else, his role is to break down data silos for partners and deliver insights that lead to growth. A New Englander through and through, Bill lives "just a bit north of Boston" in snowy New Hampshire with his spouse Sarah and their two daughters, Londyn and Ruby.
Eileen Devor
Advisor
For more than a decade, Eileen has helped brands and retailers raise the bar of their marketing performance with data-driven solutions. At Wayfair, she worked in direct marketing, focusing on driving growth and efficiencies in affiliate and email channels. Eileen then shared her knack for using data to drive strong results at MMB, where she partnered with brick-and-mortar clients to increase their digital footprint. Later she led a team at Criteo, helping e-commerce partners implement successful display programs. Eileen is a BC Eagle and lives in Hull, MA, with her spouse Chris, son Nolan and dog Max, where they take advantage of being near the ocean year-round.
Kelsey Scarzello
Director, Strategy & Insights
Kelsey spent the past eight years in e-commerce, focusing on driving sales and performance for businesses through retail media and programmatic advertising execution. She has experience growing small businesses and driving focused results for enterprise-level businesses, including Outerknown, Vibram, Nutribullet, Reef, Rockport, Naturewise, Nulo, and Level Home. Her love of analytics and attention to detail means that no stone is left unturned when it comes to strategy and incrementality testing. Kelsey currently resides in Dorchester, MA, with her husband, Matt, and their dog, Moose.
Joe Regan
Principal Data Scientist
Joe has dedicated his 15-year career to building machine learning models and platforms to drive value for businesses across industries, including adtech, finance, and insurance. He most recently served as a principal data scientist at Everquote, where he designed customized reinforcement learning and predictive models to facilitate ad bidding, optimize creative experimentation, and create user experience customization. Previously, he worked in computer vision at Photo Butler, where he was the lead designer of their facial recognition technology and automated image rating system. Joe, a huge fan of all Boston sports, lives in Jamaica Plain, MA.
Jeff Paadre
Head of Data Science
Jeff joined Momentum Commerce with 5 years of experience in programmatic advertising. Previously at Criteo, he was a data scientist, primarily building tools for commercial teams to facilitate automated insights at scale using anomaly detection, A/B Testing, and deep learning models. Jeff graduated from Holy Cross with a degree in Economics and a concentration in Peace and Conflict Studies. He currently lives in Boston, MA.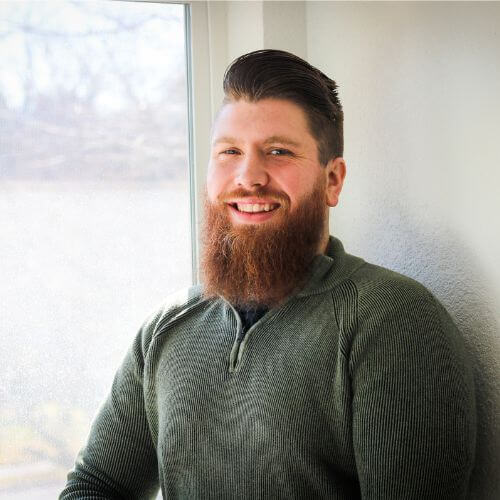 Sawyer Davidson
Senior Manager, Services
Sawyer joined Momentum Commerce after leading the Purchasing/Publisher Relations for one of the fastest-growing start-ups in the country, Literati, an algorithmic-based children's book club subscription. Prior to this role, he onboarded and developed an eight-figure book of business with Spreetail, the largest 3P Reseller in the nation. Sawyer's role primarily focused on Sports & Outdoor and Automotive Categories before shifting to develop both the Partnership Development and Market Research/Forecasting teams. His skill set focuses on relationship building, new business development, e-commerce marketplace strategies, and supply chain (purchasing/negotiations/inventory planning). Sawyer currently lives in Austin, TX with his wife of 3 years, and their 3 dogs that take up most of our time outside of work. Beyond that, he is a huge Oklahoma Sooner football fan, loves to exercise, and enjoys relaxing with some Peaky Blinders and a nice bourbon.
Noah Jones
Manager, Services
Noah began his marketing career in the e-commerce world and never left. Driven by data and focused on customer experience, he works hard to guarantee premium service for his clients and their customers. Noah has experience consulting and activating media for a wide variety of brands, from small non-profits to large Fortune 100 conglomerates across a range of retail platforms. In his most recent role at Merkle, Inc., Noah helped build the growing e-retail team while delivering strong performance for his clients through his extensive focus on growth and net profit. Noah is a University of Virginia Cavalier and currently lives in New York City with his girlfriend, Marissa.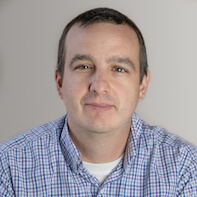 Tyler Dumont
Advisor
Tyler has spent more than two decades writing software in a variety of industries, including manufacturing, finance, e-commerce, and ad tech. His particular area of focus is data warehousing, having built full-stack warehouse systems from scratch and assembling solutions from third-party tools. He enjoys working at startups because it is possible to drive strategy and architecture while also getting your hands dirty in the development work. In his spare time, Tyler enjoys playing golf and tennis, helping his wife with her CSA farm, cooking, playing piano, and spending time with his family. After many years in and around Boston, he has finally settled back in Southern New Hampshire with his wife and two kids.
Andrew Waber
Director, Marketing
Andrew has spent the past decade of his marketing career within the advertising technology and eCommerce industries, including positions at Salsify, Teikametrics, Nanigans, and Chitika. What excites him is the ability to illuminate trends in the market that speak to the specific, evolving challenges brands face across the e-commerce landscape. After growing up just outside of Philadelphia, Andrew moved to the Boston area to attend Bentley University and has remained a Massachusetts resident ever since, although he proudly retains his Philly sports fandom. Andrew now resides in Natick, MA, with his wife, Maressa, and daughters, Miriam and Isabelle.
Sophie Veksler
Senior Software Developer
Sophie started her career as a software engineer working on data warehousing and analytics tooling at Everquote. She spent 3 years working cross-functionally to deliver high-quality, coherent data to a variety of analytics, engineering, and business development users. She found her love for software engineering at Washington University in St. Louis, studying applied mathematics and computer science. She is an avid knitter and loves to try out new recipes. She currently lives in Somerville, MA, with an ever-expanding collection of houseplants.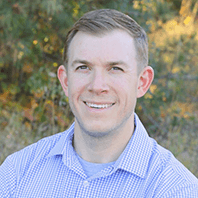 Rob Norris
Director, Services
Rob joins Momentum Commerce with a long track record of success growing both legacy and digital-native brands on e-commerce channels. His breadth of experience includes nearly a decade in manufacturing and supply chain, working with brands like Harley-Davidson and Polaris. Prior to joining Momentum Commerce, Rob led the Walmart e-commerce group at Pharmapacks and also previously served as the senior vendor manager at Spreetail, one of the largest fulfillment and marketplace management providers for Amazon merchants.
Todd Bowman
Vice President, Services
Todd started his digital marketing adventure over 14 years ago. He began his career helping brands grow by effectively managing their paid search programs. Over the years, he has focused on building new agency capabilities and teams to support brands in emerging channels, such as feed management, shopping ads, Amazon, and e-retail. He has experience helping multiple IR 500 brands expand their digital presence as the industry has become more competitive. He enjoys taking an entrepreneurial approach as he helps brands explore new strategic initiatives. Todd currently lives in Scranton, PA, with his wife Sara and their son Liam.
David Orozco
Commercial Data Scientist
David started his analytics career analyzing industrial safety keys for meeting safety requirements and maximizing unique key production. Since then, he has shifted into online marketing, working at Criteo, RTB House, and LinkedIn Marketing Solutions, enjoying bringing data solutions to business questions. David has lived a little bit in a lot of places but is originally a Californian with a long stint in Boston.
Alexander Sunde-Brown
Head of Product
Alexander comes to Momentum Commerce with five years of experience in time series analysis, experimentation, and performance analytics in the online marketing space. In his previous role at EverQuote, he worked across a variety of functions before assuming his Data Scientist role. Some of his modeling focuses included Many-Armed Bandits, Design of Experiments, and Survival Models. Alex graduated from Worcester Polytechnic Institute with a Master's in Financial Mathematics. He currently lives in Somerville, Massachusetts.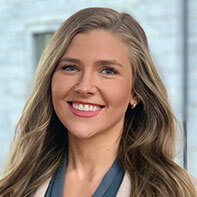 Jordan Zeal
Head of Finance
Jordan started her career at PricewaterhouseCoopers in the Deals Advisory Valuation practice. In this capacity, Jordan advised enterprise and Fortune 500 clients to capitalize on strategic growth opportunities and unlock value potential. At Momentum Commerce, Jordan focuses on identifying partnership opportunities that drive perpetual innovation and deliver best-in-class capabilities to clients. A Texan at heart, Jordan currently lives in Atlanta, GA, with her dog Lex.
Lylah Ramsey
Lead Analyst, Services
Lylah has over 30 years of experience in CPG, including the 20 years she spent running her own distribution company in the grocery space and a decade in supply chain management with Kellogg's. She is now applying this deep knowledge of inventory logistics to support CPG brands' e-commerce growth, first in a previous role with Pharmapacks and now with Momentum Commerce. A Washington native, she currently resides in Spokane, spending as much time as possible being the fun Grandma to her three grandkids.
Chris Hannan
Lead Analyst, Services
Chris started his career in e-commerce and hasn't looked back. After helping a small brick-and-mortar company build and grow its presence across the Amazon, eBay, and Walmart marketplaces, he later moved to a global supply chain role at Philips Healthcare in the Company's sleep and respiratory care business. Chris is a graduate of Arizona State University, and after spending the past few years in Pittsburgh, PA, he is excited to return to where he was born and raised, Michigan.
Eric Vistnes
Senior Analytics Engineer
Eric began his career working on retailer-side iOS applications, search engine modeling, and data analytics. His experience includes building complex machine learning models and performing customer and performance analyses to guide application development. Eric graduated from DePaul University with a Master's in Data Science and Machine Learning and currently lives in Chicago, IL, with his cat, Nimbus, and his 12-foot tall fiddle leaf fig.
Mike Solomon
Senior Manager, Services
Mike has over a decade of experience in merchandising and e-commerce. His breadth of experience covers nearly all facets of e-commerce, including sourcing and importing, warehousing, and sales and marketing. Prior to joining Momentum Commerce, he served as a senior vendor manager at Spreetail, where he led a team focused on tools, home improvement and patio, and lawn and garden categories. In his free time, he enjoys spending as much time as possible with his wife and daughters and stays active by playing hockey, soccer, and golf.
Rujan Ahmed
Lead Analyst, Strategy & Insights
Rujan's robust omnichannel leadership experience began at Pepsi where she managed a field sales team of 20+ within 2 years of graduating college. She then joined Packable where she led Business Strategy for the largest U.S. marketplace seller on Amazon. During her time at Packable, she took on increasing responsibility ultimately becoming Chief of Staff reporting to the CEO. Rujan is currently based in the metro New York City area and loves to sing, video edit, and travel in her free time.
Lea Price
Senior Analyst, Services
Lea started her e-commerce journey by launching and building D2C brands on Amazon for Ajinomoto, a global bio-pharma and foods company. After several years of selling in Amazon's supplement category, Lea moved to Amazon aggregator, Thrasio, to manage PPC campaigns for baby and fashion brands. Lea enjoys finding patterns in data, testing and scaling brands on Amazon, and always learning more about emerging platforms. Lea graduated from NC State University and continues to live in Raleigh, NC.
Jeffery Santos
Analyst, Services
Jeff started his career in logistics with the largest private 3PL and freight brokerage in the US, where he gained knowledge of international and domestic supply chain operations. Jeff graduated from the University of Rhode Island, majoring in Film Media and Communication Studies. He is from Boston and is proud to be a fan of the Baltimore Ravens, New York Mets, and Phoenix Suns.
Jillian Crowley
Manager, Services
Jillian has been in the digital marketing space for almost a decade, with her experience ranging from programmatic media planning to content creation to eCommerce. Since 2020, she has focused on scaling businesses on Amazon, having successfully led partnerships with multiple top eCommerce brands across various industries and geographies. Jillian prides herself on working with brands to build bespoke, comprehensive strategies and foster truly collaborative relationships. After growing up in the California Bay Area and attending college at Elon University in North Carolina, Jillian has since become an east coast convert and now calls Boston her home.
Charlie May
Commercial Data Scientist
Charlie began his career in media services and eventually transitioned into digital marketing and eCommerce roles, with the common thread between each position being the application of data. Charlie has now fully transitioned into data science, bringing with him years of real-world experiences turning data problems into business solutions. In his spare time, Charlie enjoys mountain biking, playing guitar, hiking, and spending time with family and friends. Charlie lives in the Indianapolis area with his wife Katie, their five daughters (Hannah, Lauren, Kara, Piper, and Megan) and their Aussie-doodle, Murray.
Alex Domina
Software Engineer I
Alex began his career as intern working in Enterprise IT doing data migrations and test data generation. Alex graduated from the College of the Holy Cross with a bachelors in Computer Science with a minor in Physics. At Holy Cross, Alex helped co-found and run the Gaming & eSports club. He currently lives in South Eastern Massachusetts.
Ben Saufley
Director, Front-End Engineering
Ben came to Momentum Commerce after more than a decade in full-stack engineering, focusing on user experiences. With degrees in animation and marketing, Ben found his way to engineering through a passion for solving problems and building delightful experiences. When he's not working or spinning up a new side project, he's probably watching soccer (go Revs), listening to an audiobook, trying to teach himself a new language or instrument, or playing a video game—poorly. He lives in Portland, ME with his wife and two cats.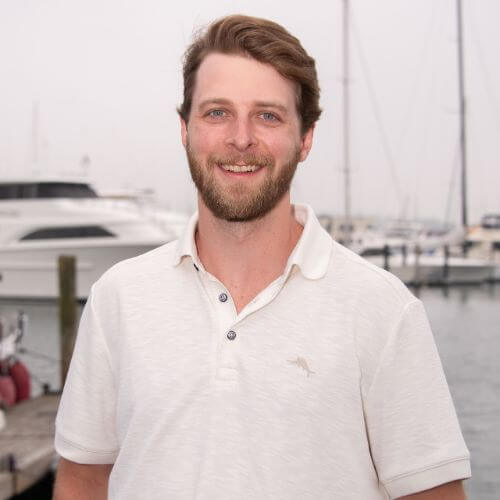 David Hassler
Senior Manager, Services
David has been in the e-commerce space for more than 6 years. In that time, he has managed more than $75M in ad spend while partnering with enterprise-level brands (including Nestle, Instant Pot, mDesign, GNC, nuLOOM, and Pure Fishing) to develop and execute media plans that align with each company's unique goals. He has also utilized his wealth of digital advertising experience to partner with Product & Engineering Teams to develop innovative solutions that tackle the everyday challenges facing today's advertisers; some of his most notable contributions supported the following initiatives: (1) automated bidding, (2) standardized reporting, and (3) streamlined campaign creation. David currently lives in Richmond, Virginia with his wife, Marissa, and their Golden Retriever, Colbie.
Sean Garcia
Analyst, Services
Sean began his career as a Cost Analyst for the U.S. Navy before returning to the University of San Diego to acquire his Masters in Business Analytics. After a short season as an independent consultant, he joined the Momentum Commerce team to apply his passion for analytics, problem-solving, and collaboration. Sean lives in his hometown of San Diego, where he loves to play drums, chase down the newest taco shop, and support his San Diego Padres.
Kelsey Gallipeau
Senior Analyst, Services
Kelsey has spent all of her professional career in the digital marketing space — working within the SEO, design, e-commerce, and communications realms. Since 2020, she has been focused on utilizing Amazon to grow and scale existing and new businesses through content creation and media planning. She loves tying strategy and innovative thinking to a brand's online presence. Kelsey was born and raised and currently resides in Syracuse, New York, with her husband, two kids, and two dogs.
Brianna Seidel
Analyst, Services
Brianna has spent the last 5 years of her career within the retail space, working on both the merchandising and operational sides of the industry. She has a deep interest in the transformation of traditional retail through technology and data, and is excited to bring her experience to Momentum's client base. Brianna is native Texan, and now lives in Austin surrounded by lots of books and plants. She enjoys Pilates, hand embroidery, and is learning scuba.
Joy Kuykendall
Senior Analyst, Services
Joy has spent the past decade working in the retail and e-commerce space, specializing in partnership management and brand development across leading and burgeoning marketplaces. She joins Momentum Commerce from a large e-commerce retailer where she managed enterprise accounts and led the Retail Account Management team.  Joy is passionate about innovation, data analysis and developing comprehensive e-commerce strategies to help clients recognize their full omnichannel potential. Joy resides in Spokane, WA with her husband Slater, their two dogs, and their daughter Leila.
Trevor Lyman
Lead Analyst, Services
Trevor has always been an entrepreneur at heart, having started two successful small businesses after graduating from Temple University. This includes Washington DC's first Apple Authorized Service Provider, along with an Amazon business selling custom watchbands. Trevor later worked at Boosted Commerce and two other Amazon agencies, where he used his love of streamlining systems and solving problems to drive growth. Born and raised in Michigan, Trevor has an amazing wife, two kids, and a dog named Stella.
Nick Taub
Analytics Engineer
Nick comes to Momentum Commerce with 10+ years of experience in marketing and technology. Recently he has helped teams design and implement analytics infrastructure while supporting cross-functional data literacy and enablement. He brings proficiency across the data lifecycle, from ingestion to consumption, with a particular interest in "quality at scale." He resides in New York City with his wife Megan and their dog Leo.
Alex Cameron
Associate Commercial Data Scientist
Alex began her career as a data analyst in Boston, working first at a large CPG company, and then at a startup managing advertising for brands on Amazon. After rediscovering her love for building and coding during COVID, she pivoted her career and attended a coding bootcamp. Post-graduation, she worked as an engineering intern before ultimately landing at Momentum Commerce. Alex moved to San Francisco in 2022 with her partner Nick, where they spend their free time running, biking, hiking, or otherwise exploring California.
Meredith Earley
Analyst, Services
Meredith started her career in eCommerce 5 years ago, when she started working at a startup company in the baby products industry called Nested Bean. After 3 years, she went on to work at Embark, a canine genetics company, where she was a channel manager on the marketing team. After gaining experience in paid social media, direct mail, influencer, and affiliate marketing, she was ready for a new challenge – Amazon advertising! She has loved learning this new and exciting platform with the support of her team at Momentum Commerce. Meredith currently lives in Denver, Colorado, where she skis and hikes as much as possible!
Elise Conlin
Marketing Associate
Elise joins Momentum Commerce with a passion for digital marketing. She embarked on her career journey as an SEO Associate at a large Advertising Agency in Boston, where she had the opportunity to work with renowned brands like Bose and Husqvarna. Seeking new challenges and growth opportunities, Elise made the strategic decision to join Momentum Commerce as a Marketing Associate. She currently resides in Quincy Massachusetts with her fiancé and their two bunnies.
Amazing People. Working Together. Where Every Voice Matters.
Join us as we grow the great brands of today and tomorrow.
Interested In Joining Us?
Here are our current openings: