Finally, the Amazon Data and Insights You Need.
Now you can easily harness the power of Amazon market intelligence with flexible, interactive data tools and dashboards.
Momentum Commerce's Amazon Search Trends exposes monthly search volume estimates for terms that contribute to a brand's overall presence on Amazon.
The Momentum Commerce Amazon Brand Index reveals which brands are winning on this critical battlefield and to what extent they rely on Amazon advertising to do so.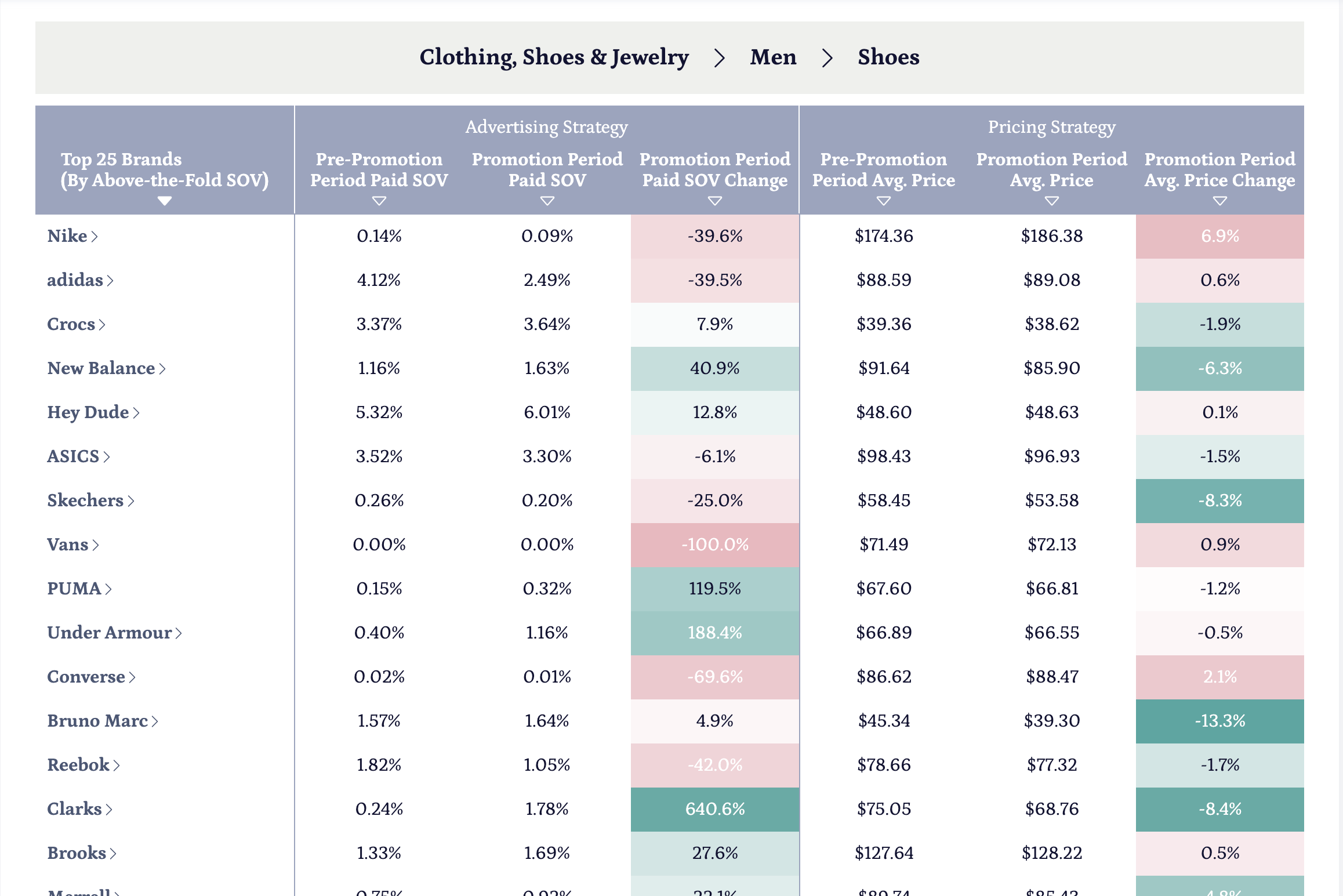 The Amazon Brand Leaderboard reveals how thousands of brands across 15K+ categories change their pricing and advertising throughout the year.
Jump right into our free tools without the hassle of filling out forms.
Velocity by Momentum Commerce
​​Actionable Amazon sales, share & shelf insights, with unlimited access provided at a single, fair price.